Community Involvement
TWO MEN AND A TRUCK Campaigns
MIKEY ON BOARD
Sudden Cardiac Arrest (SCA) is the leading killer of Canadians. Over 10 per cent of occurrences happen in public, and victims who are not revived within 3-5 minutes usually die. The use of an AED by a trained 'target responder' within the first moments can improve the victim's survival rate by up to 50%. The Mikey Network was established to promote heart-healthy living, and to place public access defibrillators in as many public places as possible. We are partners in the Mikey On Board Program which places defibrillators in each of our moving trucks, and trains our drivers and movers how to use them. If you see one of our trucks, you will know that help is at hand in the event of a cardiac emergency.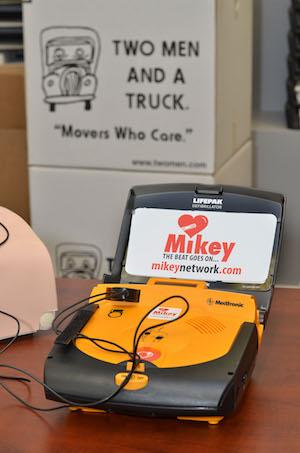 Local Partners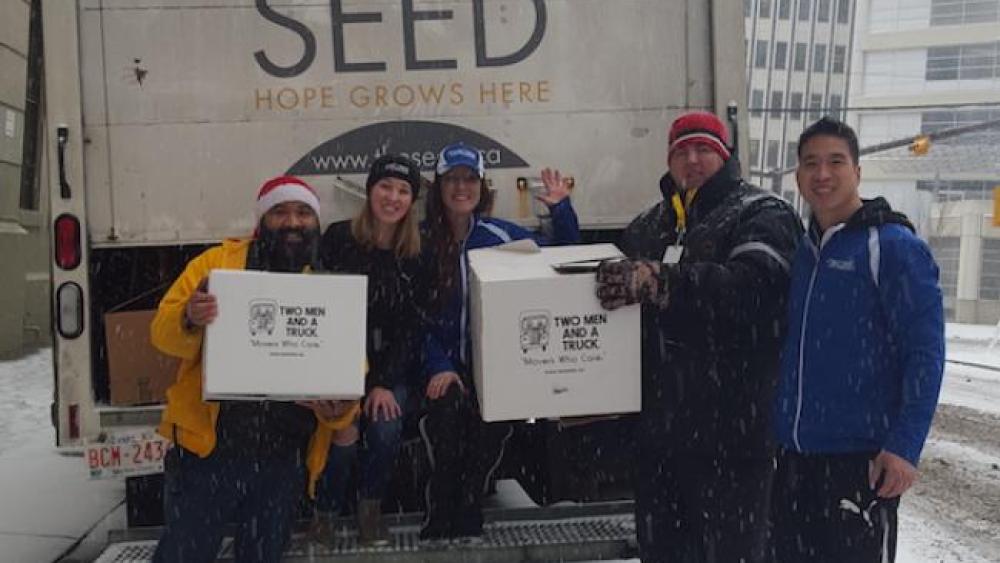 "CAN MAN DAN" Food Drive
Can Man Dan is an Albertan who camps out in the cold to raise awareness and food for the Food Bank. He was able to raise almost 6,000 pounds of food for the Calgary Food Bank! TWO MEN AND A TRUCK® Calgary North provided a truck to collect and distribute the food.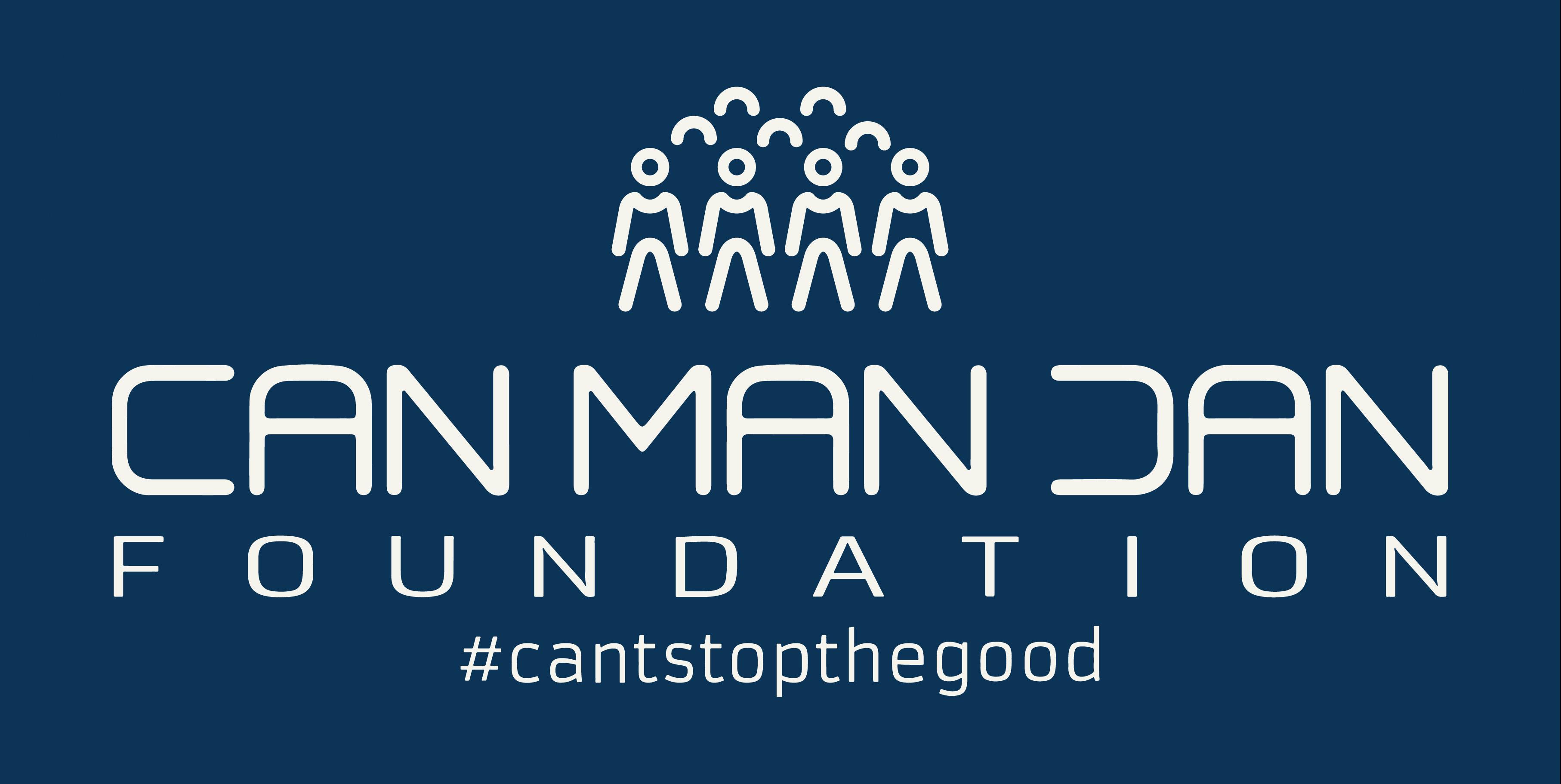 ALBERTA CHILDREN HOSPITAL FOUNDATION
The Alberta Children's Hospital Foundation inspires our community to invest in excellence in child health, research and family centred care. Two Men And A Truck Calgary North strongly identifies with this cause and is continually involved in ways to assist in furthering this cause. These include but are not limited to financial donations, hospital equipment donations (Mikeys) and transportation needs. Two Men And A Truck Calgary North hopes to be more engaged in coming years.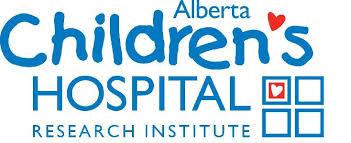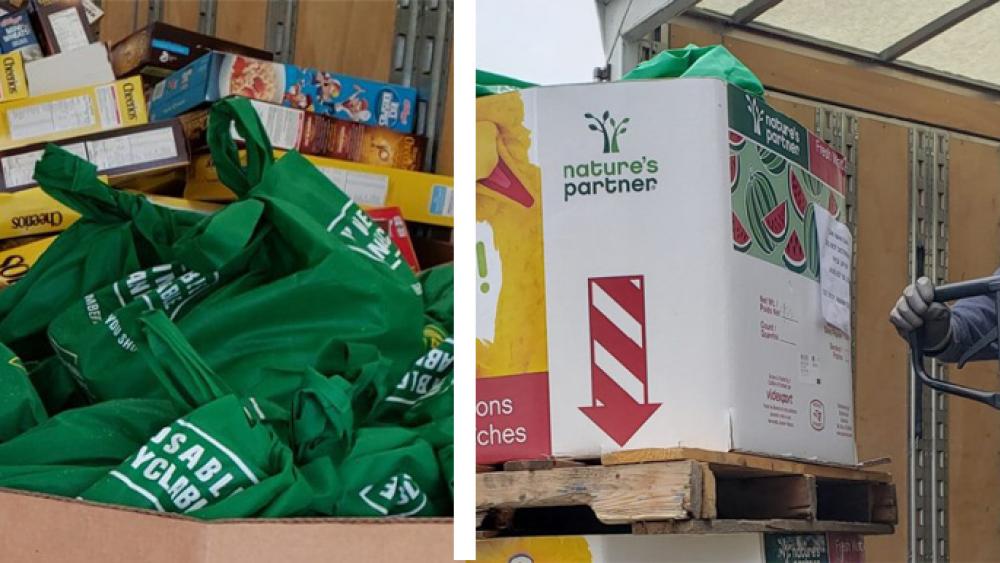 Back to School Event with "Can Man Dan"
Every year the Can Man Dan foundation supplies thousands of low-income children and their families with school supplies- backpacks, food hampers, haircuts, and much, much more! It is Alberta's single biggest back-to-school event, and they want to ensure that they can get everything to the people who need it most. That's where TWO MEN AND A TRUCK comes in. We donate our time and trucks to pick up items and deliver them where they need to go. We love giving back to the Calgary community and helping Can Man Dan with his amazing events is one of the ways we do that.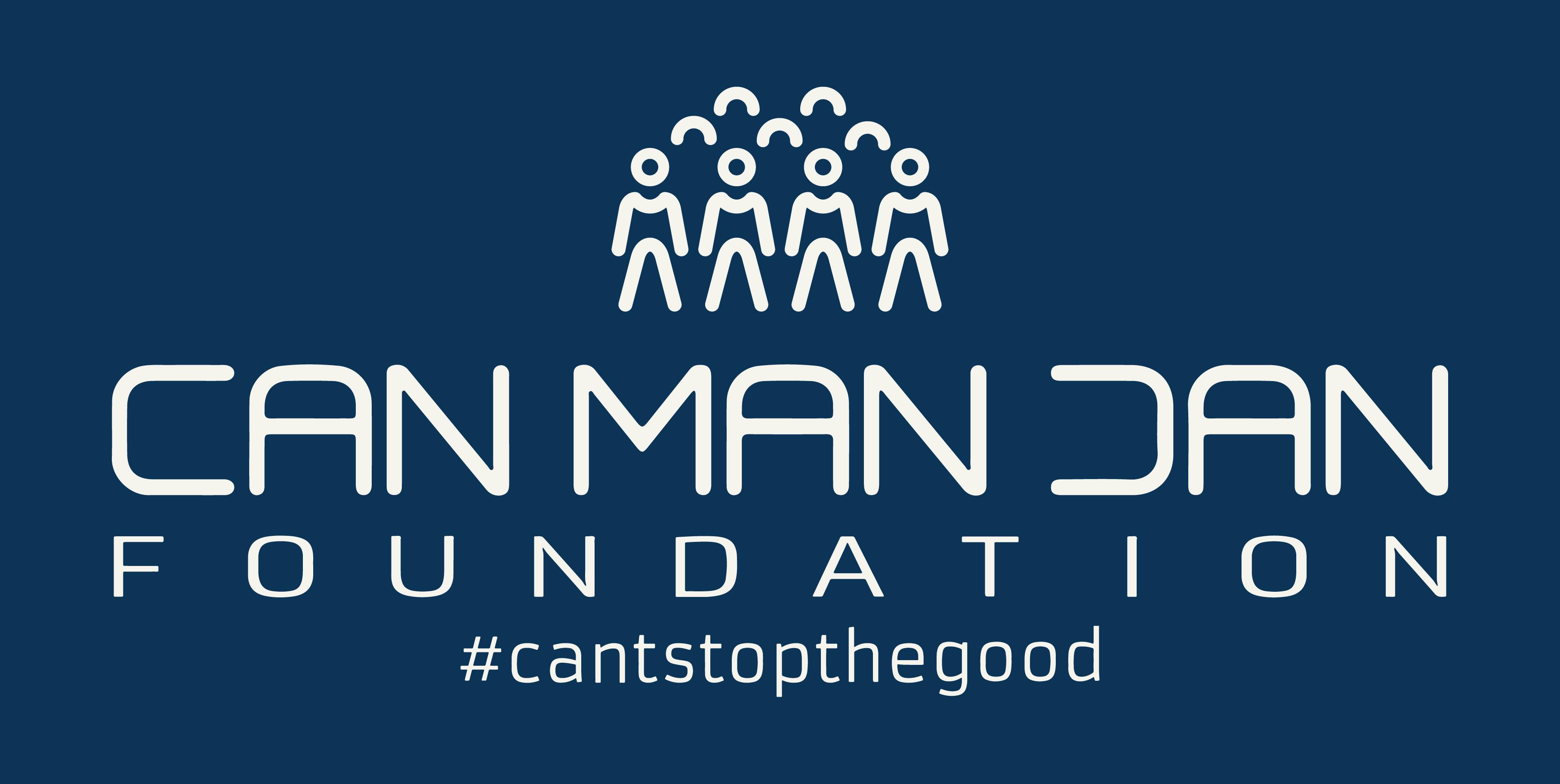 CALGARY INTER FAITH FOOD BANK
Each year, Calgary Inter Faith Food Bank distributes over 9 million pounds of food to over 170,000 clients while 228 agencies and programs also received food to be distributed to their clients.TWO MEN AND A TRUCK Calgary is proud to have been a part of that impressive feat and will continue to support the Calgary Inter Faith Food Bank in any way possible.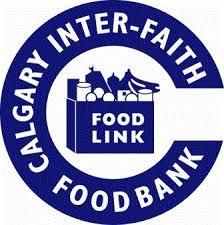 THE MUSTARD SEED
The Mustard Seed has been serving people experiencing poverty and homelessness in Alberta since the '80s. It has become a haven for those needing help, which is offered through open hands with unconditional love.
This winter, TWO MEN AND A TRUCK® Calgary North provided boxes and transportation used for collecting and distributing give-aways.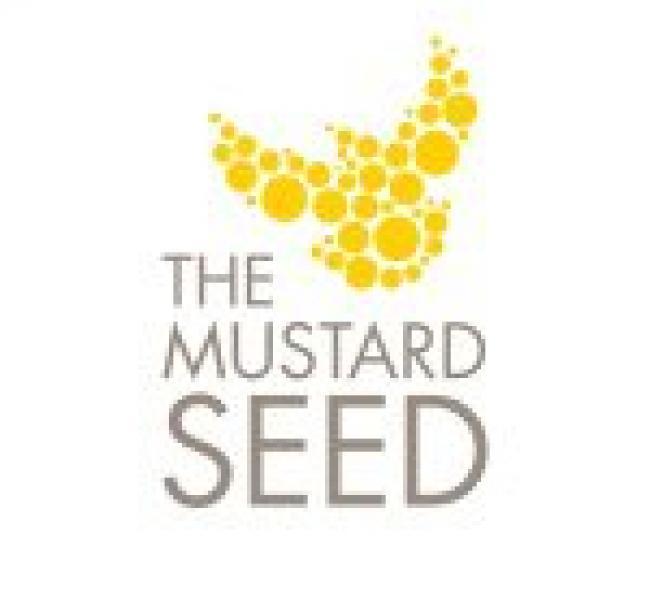 World Heart Care Givers
The World Heart Caregivers is an international humanitarian, not-for-profit, non-governmental organisation that is focused on bringing medical care wherever needed, particularly in underserved areas and in particular cardiac care and it's supporting services.