Your East Toronto - Scarborough Movers and Storage
Our #1 Commitment is You – Our Customers.
Our mission statement is "Our commitment is to continuously strive to exceed our customer's expectations in value and a high standard of satisfaction".
This past year our professional, caring and courteous TWO MEN AND A TRUCK® Toronto East Team achieved one of the highest standards in the moving industry with a 5-Star Rating in Customer Reviews of 99.0%, a Customer Referral rating of 96.5% and a Customer Satisfaction rating of 96.2%. Our goal and focus in 2017 is to continue to deliver the #1 moving experience to every TWO MEN AND A TRUCK® Toronto East customer, including our involvement in the community through grass-root marketing and charity events.
More Professional Moving Services
Condo & Apartment Moving
At TWO MEN AND A TRUCK® Toronto East we specialize in preparing and executing any type of move that ranges from high-rise condos to apartment buildings with or without elevators.  Our recipe in providing customer satisfaction is asking questions before presenting a cost effective moving estimate to every customer moving in or out of a condo/apartment building.  Our Customer Sales Representatives offer user-friendly options in obtaining details of your upcoming move – over the phone, online moving form or if required an in-home estimate.  For an accelerated moving quote call us at 647-260-3000 
Storage, Packing, Supply Services, including Staging-Internal - see below
Senior and Retirement Home Moving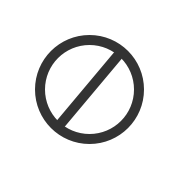 Moving can be very stressful especially if you've lived in your current home for several years, which is why TWO MEN AND A TRUCK® Toronto East is there to help and listen to all of your moving requirements.  Whether it is moving from your current home to a condo community or retirement home we welcome the opportunity in offering a complimentary no obligation in-home moving consultation to understand your needs and exceed your expectations.  Call us at 647-260-3000 to set-up an appointment for an in-home consultation.
Storage Services, Packing and Supply Services - see below
Staging and Internal Moving Services
At TWO MEN AND A TRUCK® Toronto East we're asked regularly if we do.....
....internal moves, moving heavy items from one room or floor to another room or floor
....move and/or store household items for staging purposes in preparing your home for sale
....and our answer is always "Yes". 
Our moving team will come to your home and do the necessary heavy lifting. 
Call us at 647-260-3000 and will provide a quote to you immediately.
Furniture Donation Services
TWO MEN AND A TRUCK® Toronto East partnered with SCHC Furniture Bank to help out in the community and offer our customers the opportunity to donate their furniture to a very worthy cause.  We offer our customers two options to donate their clean and quality furniture to the SCHC Furniture Bank:
1.  During the customer's scheduled move our moving team will load up to 5 furniture items on the truck and after the move is completed deliver the furniture to the Furniture Bank at 'no additional charge'
2.  If you are donating 10+ furniture items to SCHC Furniture Bank please call us at 647-260-3000 to discuss moving details and next steps
What Our Customers Are Saying