Your professional Etobicoke moving team
Nancy Amaral
Customer Service Representative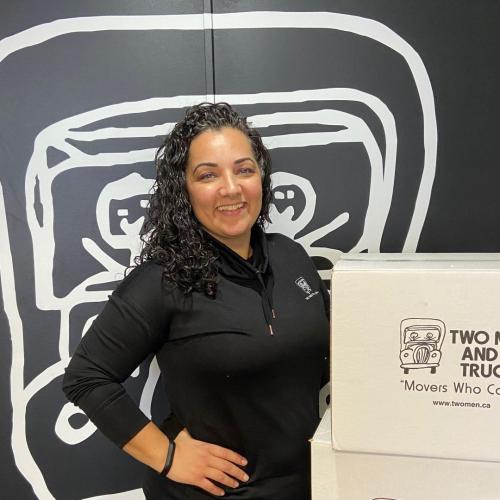 Nancy Amaral joined the TWO MEN AND A TRUCK Etobicoke team in spring of 2017. Prior to joining, she worked in management with Starbucks Coffee Canada.
Nancy was born and raised in Toronto and her favourite part of this great city is the fun, inclusive atmosphere, interesting sites and amazing restaurants. She went to York University, where she majored in English. She is a wife and mother to two amazing children.
She has been in Customer Service for 20 years and is a strong believer of treating others the way she would like to be treated. With her vast knowledge of the human connection, Nancy's priority is to satisfy our customers needs and take the stress out of their moving experience. With her pleasant disposition and eagerness to learn and adapt, Nancy excels in the customer service department. Nancy wants her customers to trust her and believe that she has their best interests at heart.
At TWO MEN AND A TRUCK we strive for greatness. We live by our mission statement of always striving to exceed our customers' expectations. Nancy's favourite core value is "To Give Back to the Community". Nancy, along with the Etobicoke team, know how important it is to be involved in the community and give back to those in need.
Nancy is one of the friendly voices you will hear when you call our Etobicoke office. She is always ready, willing and able to move our customers forward!