Professionally trained and uniformed movers
TWO MEN AND A TRUCK® Markham and Pickering have been moving families and businesses in the north GTA since 2011 
Last year our franchise completed more than 1100 moves, so when we say we're experienced movers, we mean it! We are the "Movers Who Care®" and we strive to continuously exceed our customer's expectations. We are dedicated to our Core Purpose: Moving People Forward!
TWO MEN AND A TRUCK® Markham & Pickering operate out of two locations. Our Markham location is located at the 404 and 401, and the other is located in Pickering, just off Brock Road. These two locations give us an opportunity to better serve the people and communities within our territory.
We're eager to show you how TWO MEN AND A TRUCK® earns our 96% customer referral rate, and why we're called the "Movers Who Care®"
FREE ON-SITE, NO OBLIGATION MOVING ESTIMATE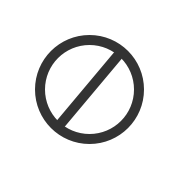 TWO MEN AND A TRUCK® Markham & Pickering will send a moving consultant to your home to conduct a free estimate for your move. Our moving consultant will bring a tablet with them loaded with a state of the art move estimating software, and take into account what items you will be moving to give you an accurate idea of the logistics of your move.
With this estimating software we are able to determine the amount of time it will take to complete the move, the number of trucks necessary to safely transport your items, and what your all-inclusive hourly rate will be. 
ENSURING YOUR home MOVE GOES FLAWLESSLY
Moving can be one of the most stressful moments in someone's life. Our team knows about the difficulties and problems that may arise from a move. At TWO MEN AND A TRUCK®, we strive to exceed our customers' expectations. With our professionally trained, licensed, insured, and uniformed teams, you'll understand why we call ourselves the" Movers Who Care®".
Whether you're moving from a 5,000 sq ft home or a one bedroom apartment, no move is too large or too small for us. Give us a call and you'll see how we have earned our 96% customer referral rate.
No Move Is Too big or too Small
We can rearrange furniture within your home or reposition a large heavy piece when family or friends just aren't readily available. Our staff is familiar with all types of furniture and are accustomed to moving the largest of pieces around homes and tight spaces safely, and without incident.
MOVING SENIORS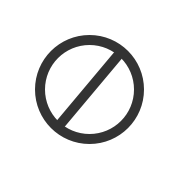 Moving a loved one or yourself into a senior community can add more stress to an already stressful day. We are moving your prized personal possessions and items that have strong sentimental value. When you hire TWO MEN AND A TRUCK® not only are you getting our polite, friendly, well-trained staff handling your moving needs, these staff members also adhere to our core values, one of them being, THE GRANDMA RULE®.
THE GRANDMA RULE® is to treat everyone the way you would want your Grandma to be treated. All of our staff follow this core value and they aim to always provide compassion for family, customers, co-workers and community. 
MOVING speciality items and HEAVY ITEMS
Are you concerned about moving your piano, armoire, heavy safe, or other large item?
Give us a call and let us take care of it. Our team of trained professionals have the tools, equipment, and knowledge necessary to safely, quickly and smoothly move those items for you so that you don't need to stress over anything.