Your Professional Movers Serving Oshawa, Ajax, & Whitby
Our History
TWO MEN AND A TRUCK® Oshawa opened our doors in February 2007, with two moving trucks, four drivers and 10 movers. Today we operate six moving trucks and employ 15 drivers and 25-30 movers in our peak season.
We have also opened a satellite office in Peterborough, to service the northern part of our territory. So whether you're moving in or around Oshawa, Ajax, or Whitby, or Bowmanville, or relocating to or from Brooklin, Courtice, Newtonville, Port Perry, or Clarington, TWO MEN AND A TRUCK® Oshawa is here to help with a stress-free move day.
We are a locally owned and operated business, and proud members of the Oshawa and Whitby Chambers of Commerce, the Ajax/Pickering Board of Trade, and the Durham Region Home Builders Association.
Free No Obligation In Home Estimates
One of TWO MEN AND A TRUCK® Oshawa's competitive advantages is our state-of-the art software. With this technology we are able to provide a detailed itemized list of your home's contents. Our software will determine how many moving trucks, movers, and how much time the move should take. This allows us to provide accurate estimates for the cost of your move. For our in-home estimates, the total cost is guaranteed within 10%.
Professionally trained and uniformed movers & Drivers
TWO MEN AND A TRUCK® Oshawa will only send professionally trained and uniformed movers to your home or business. We never use temporary or day labour. We truly believe in Moving People Forward® and that goes for our employees as much as our customers. Using pratical hands-on training, as well our online learning platform, STICKMAN UNIVERSITY®, we invest hours in training before a mover is sent out on their first move. This training continues throughout an employee's career with TWO MEN AND A TRUCK®, offering many educational and career paths.
Internal Moves
Renovating? Staging? Getting ready for the holidays?  Many of these occasions require just man power without a truck.  Whether we are relocating dining room furniture while your new floors are installed, or moving the newly promoted to a corner office, no job is to big or to small.
Senior Moves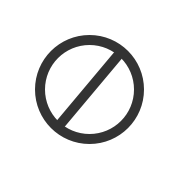 Our favorite Core Value at TWO MEN AND A TRUCK® Oshawa is the Grandma Rule - "To treat everyone the way you would want your Grandma to be treated."  We know how stressful a move can be and it can be even more stressful for seniors. Often times seniors are moving from homes they have lived in for decades. Their home is where they have raised families and built memories. Whether they are downsizing to a smaller house or apartment, moving into an assisted living residence, leaving their home can be very stressful. Our professionally trained movers will communicate with you throughout the entire process, to help put you and your loved ones at ease.
Apartment Moves
Our experienced team and technology will help avoid stressful situations on your apartment move.  We've moved hundreds of people and families in and out of hundreds of apartments. We know how to manage your time restrictions and elevator congestion, and most importantly, we know how to help make your apartment move less stressful.
Condo Moves
Condominium moves present many of the same challenges as apaprtment moves, but they are not exactly the same. Condos often have special rules about moving imposed and enforced by their condo boards. We know what questions to ask to avoid problems on move day. We have specialized equipment to assist our moving team with long walks, difficult parking, and storage lockers.  Our professional movers and specialized equiptment will help keep your condo move on schedule and trouble free!
Confidential Moves
Feel safe with TWO MEN AND A TRUCK® Oshawa, knowing that we have many years of experience working with women's shelters and high profile clients.  Our professional staff are sensitive to these delicate situations.
Moving Specialty Items
Moving specialty items often requires special equiptment and expertise. Oversized items such as pianos and gun safes can present unique challenges when moving. TWO MEN AND A TRUCK® Oshawa has the experienced staff and proper equipment to deal with these challenges professionally and efficiently.
Recognition of Excellence
We are the proud recipients of:
We have also been recognized by TWO MEN AND A TRUCK® Canada, with the following awards:
Franchise of the year 2007 and 2008
Community Service Award 2010
News Maker of the year 2010
Excellence in Customer Service 2012
Request a quote today, and let us show you how we earn our reputation as the "Movers Who Care®."