TWO MEN AND A TRUCK® Ottawa gives back to our community
TWO MEN AND A TRUCK Campaigns
The Mikey Network - Mikey On Board
WHAT IS A MIKEY?
A Mikey is an Automated External Defibrillator (AED). A defibrillator is often hard to say and so The Mikey Network calls them MIKEYs. If the Mikey detects life-threatening heart rhythms it responds with an electric shock to restore a normal heart rhythm. You don't have to be a medical professional to use a Mikey and potentially save a life.
The Mikey On Board Program is an initiative that places portable MIKEY defibrillators on vehicles that travel around the city. TWO MEN AND A TRUCK® Canada launched the Mikey On Board program in 2012 and we are proud to be a part of an organization that carries a second chance at life for people who may be affected by sudden cardiac arrest. MIKEY has saved over 40 lives and continues to train and equip more people each year.
MIKEY MONTHS
April and May were Mikey months for TWO MEN AND A TRUCK® Ottawa. In appreciation for every move booked with us we have made a donation on behalf of the Mikey Network towards The Walk Of Life. Together we have raised $1085.00 for a cause that is dear to our hearts.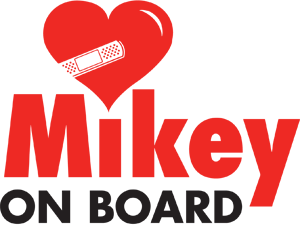 Local Partners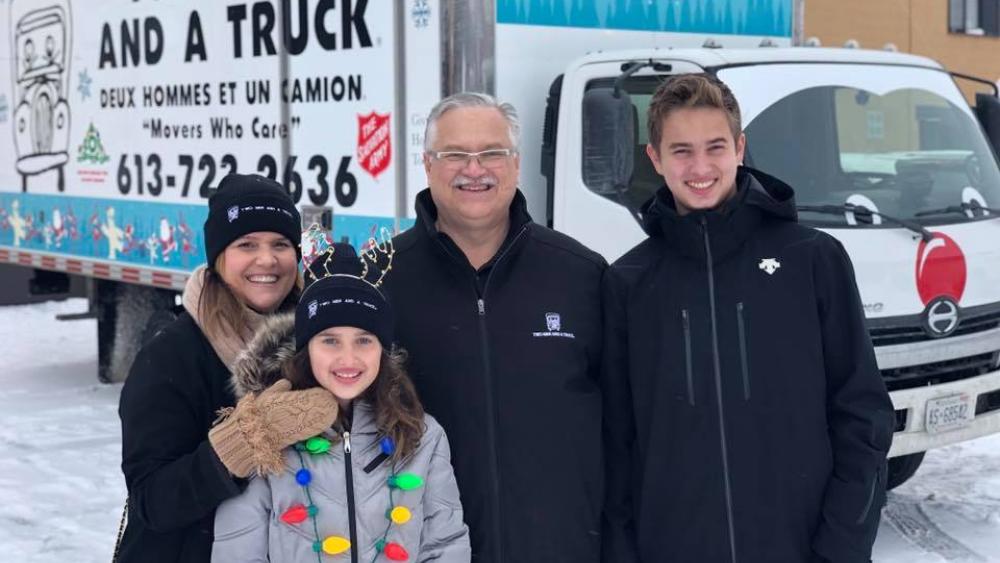 CTV and MAJIC 100's Toy Mountain
Do you remember that feeling when you spot your gift under the tree on Christmas morning?
At TWO MEN AND A TRUCK® Ottawa we think that every child should be able to experience this joy. We are so excited to be a Toy Mountain Sponsor as the official moving company, picking up toys around our city.
We've been supporting Toy Mountain since 2016, as we travel around to the various drop off areas in Ottawa to collect your generous toy donations. Together we brought the joy of Christmas to approximately 20,000 children in our city. Thank you for working with us to bring Toy Mountain to new heights.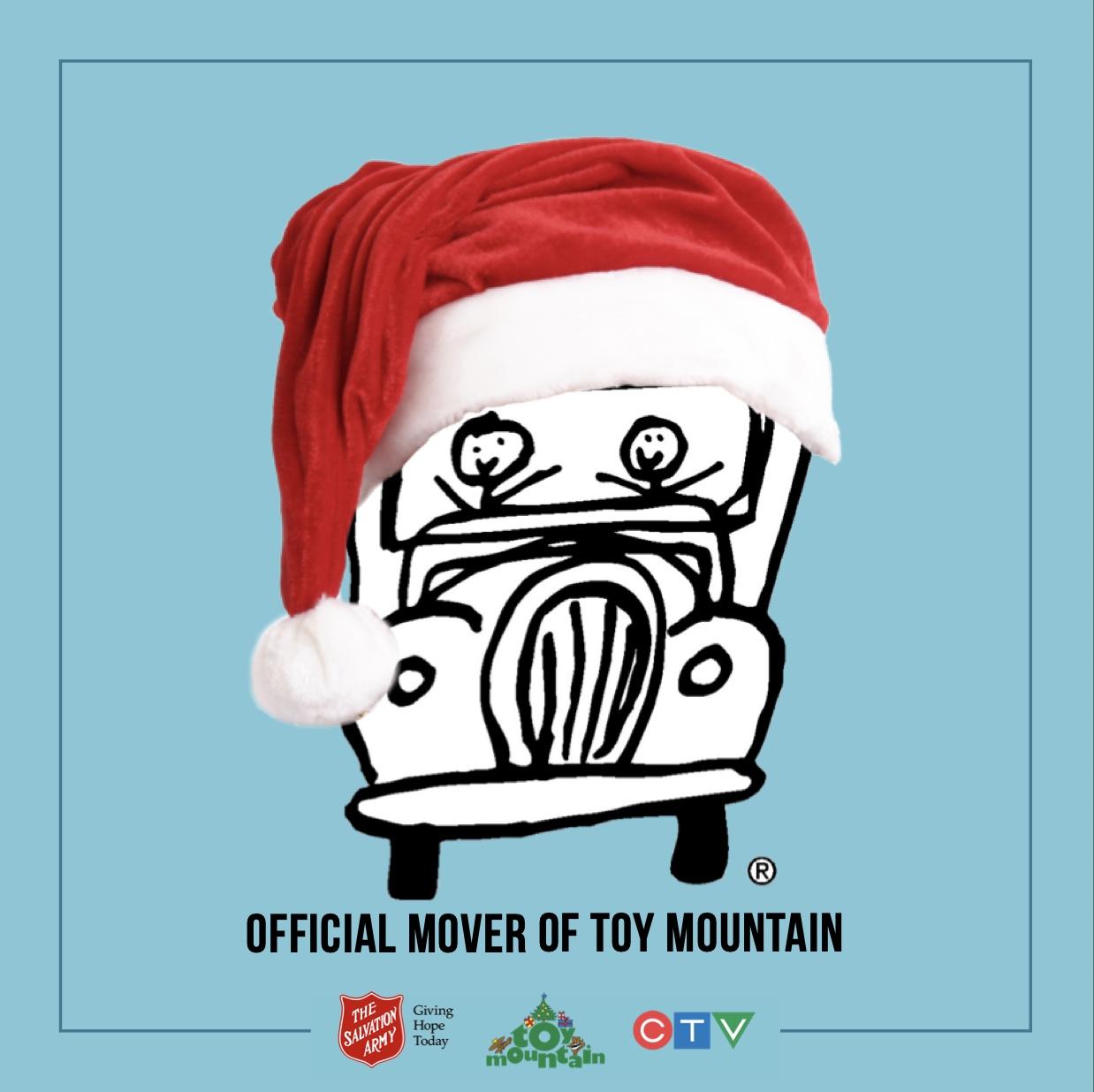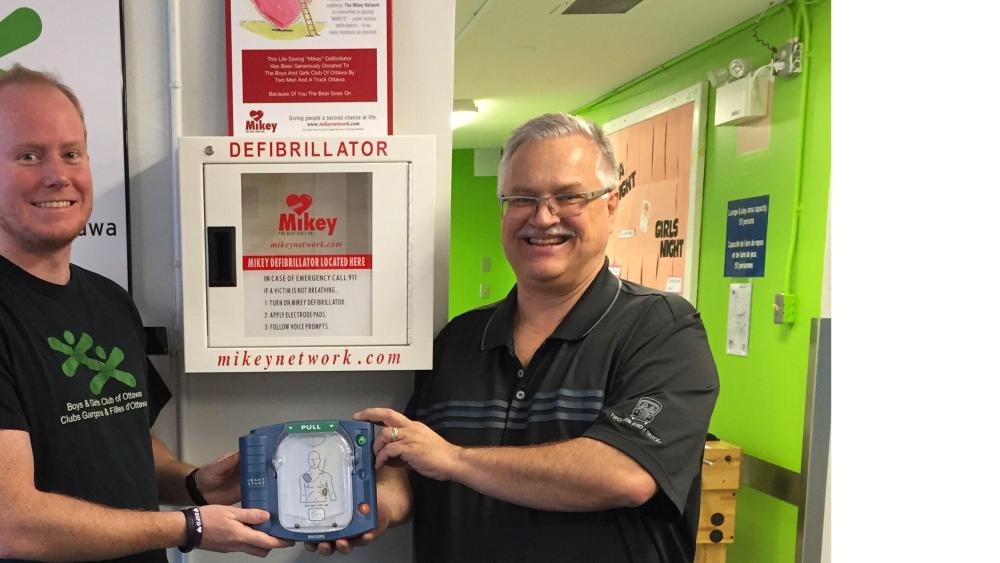 MIKEY AED Donation to The Boys and Girls Club of Ottawa
The Boys and Girls Club of Ottawa (BGCO) has been a part of our community since 1923. BGCO reaches 4,500 children and youth each year through after-school, weekend and summer programs. These valuable programs keep kids safe, improve academic achievement and build self-esteem. 
At TWO MEN AND A TRUCK® we were happy to make a small contribution to aid in the success of these programs. TWO MEN AND A TRUCK® Ottawa made a donation of a MIKEY defibrillator to be readily available at the Police Youth Centre located at 1463 Prince of Wales Dr. in Ottawa.
Ottawa Regional Cancer Foundation
 TWO MEN AND A TRUCK Ottawa proudly raised $41,500.00 for the Ottawa Regional Cancer Foundation the Ottawa Hospital foundation.