Professional movers serving Richmond Hill & Thornhill
About TWO MEN AND A TRUCK® Richmond Hill & Thornhill
TWO MEN AND A TRUCK® Richmond Hill & Thornhill has been moving the north GTA since we opened our doors in 2011. 
Our professionally trained and uniformed movers work to exceed our customers' expectations on every move. Our goal is to provide you with a stress-free moving day!
Our expert movers and drivers move people in and out of large homes and small apartments throughout Richmond Hill and Thornhill, every day. So whether you're making the short move from Maple to Richmond Hill, or a longer move across the city, we can help make your move stress-free.
TWO MEN AND A TRUCK® Richmond Hill & Thornhill is much more than just two men with one truck when we need to be. We are a full service moving company, providing both residential and business moving services. 
We are proud of TWO MEN AND A TRUCK®'s 96% customer referral rate!
FREE In-home, NO OBLIGATION MOVING estimates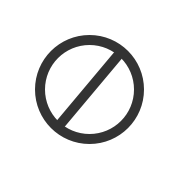 For moves that are too large or complex to estimate over the phone, we will send a moving consultant to your home to conduct a free estimate. This consultant will use proprietary state of the art move estimating software that uses things like what items you will be moving, the number of rooms in your home, and the number of stops for your move, to determine the amount of time it will take to complete your move and the number of trucks necessary to safely transport your items.
Since we use an all-inclusive hourly rate, we can then determine an accurate estimate of the cost and logistics of your move.
moving seniors with care
Are you downsizing your family home and moving into a smaller house or condo? Or perhaps you are helping your aging parents move into a smaller place or retirement home. Moving is already one of life's most stressful events, and making this type of major life transition makes it that much harder. TWO MEN AND A TRUCK® Richmond Hill Thornhill have years of experience with packing up and moving seniors. We always follow the Grandma Rule® - to treat everyone the way you would want your grandma treated.
We know that the key to these moves is organization, patience, and respectfulness.  Remember TWO MEN AND A TRUCK® Richmond Hill Thornhill are The Movers Who Care®. 
Moving Specialty Items
Need piano movers, antique movers, or a team that can handle other valuables or specialty items?  We have the knowledge, experience, and equipment, to make sure your things arrive safely to their destination.
Call us today for a free quote and find out how we earn the name "Movers Who Care®"