You've made the decision to hire professional movers. You won't regret it! There are many benefits to using TWO MEN AND A TRUCK® versus bribing your friends with pizza and beer.
Mover Training
The movers and drivers at TWO MEN AND A TRUCK® are all professionally-trained, licensed, insured, and uniformed teams who work hard to live up to our reputation as the "Movers Who Care®".  One of the things that separates TWO MEN AND A TRUCK® from our competition is the amount of time and money we invest in training. Our movers go through days (and for drivers it's weeks) of hands-on, real world classroom training and on-line courses before they make a move team. This training is on-going throughout their career at TWO MEN AND A TRUCK®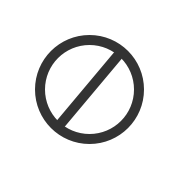 No Hidden Charges
The pricing for all of our relocation services is all inclusive, based on time.
Your move includes complimentary padding and stretch wrapping to protect your furniture and breakables. We use floor runners and door jamb protectors to protect your home from accidental damage and mess.
Happy Customers
Our customers tell us again and again, 96% of the time in fact, that they would recommend TWO MEN AND A TRUCK® to their friends and family for their next move. Read what our customers have to say about moving with TWO MEN AND A TRUCK®